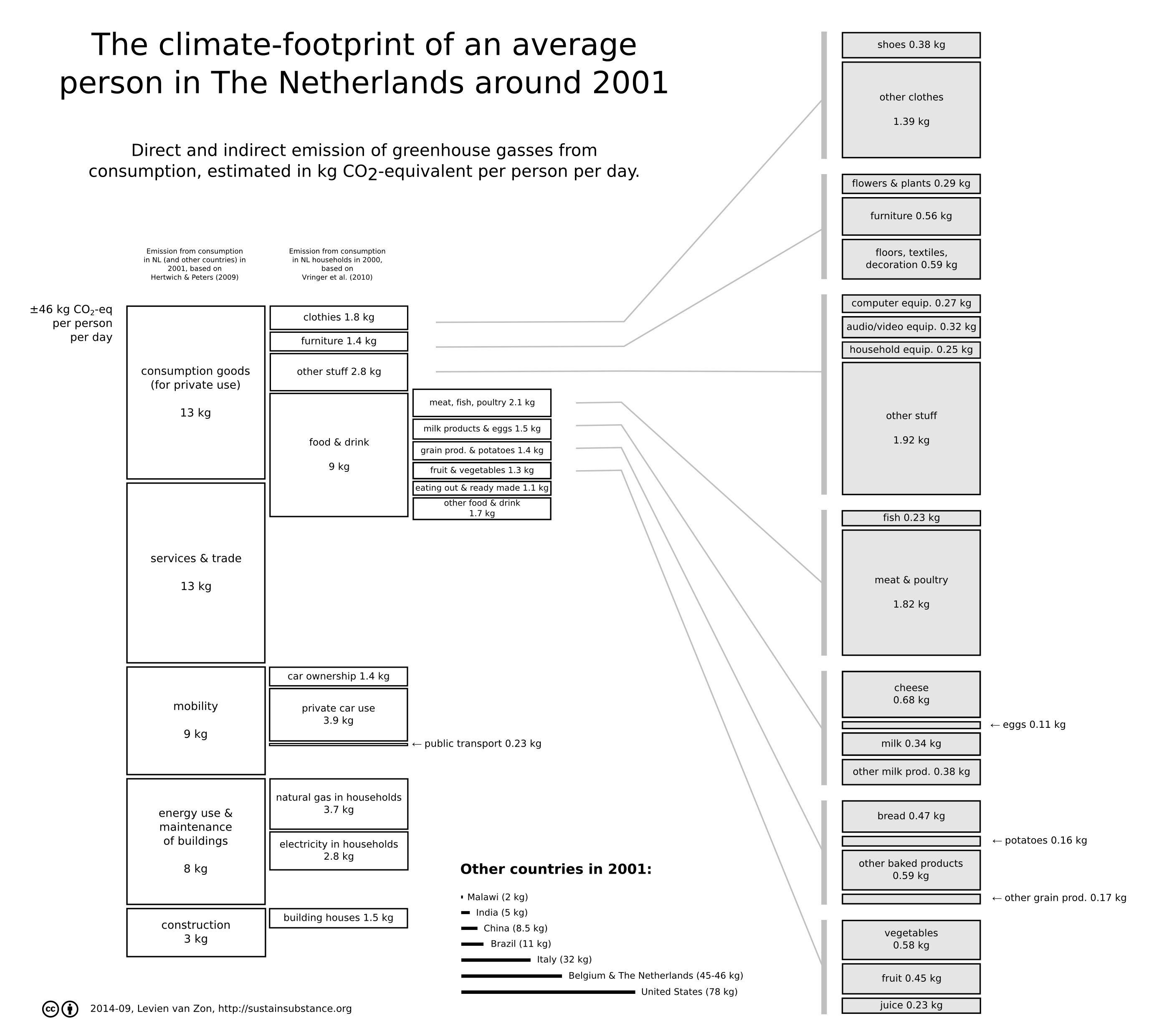 The daily greenhouse gas emission for an average consumer in the Netherlands (click on the figure to enlarge).
---
Sources:
Carbon Footprint of Nations: A Global, Trade-Linked Analysis, Edgar Hertwich & Glen Peters, Environ. Sci. Technol., 2009, 43 (16), pp 6414–6420.

A hybrid multi-region method (HMR) for assessing the environmental impact of private consumption, Kees Vringer et al., Ecological Economics, Volume 69, Issue 12, 15 October 2010, Pages 2510–2516

An earlier version of the article, with numbers, is available here: http://www.vringer.nl/hmr.pdf
The emission figures from the article were converted from kg CO2-eq per household in 2000 to kg CO2-eq per person per day, assuming 366 days in this year and a mean household size of 2.3 persons (source: CBS).
Thanks to Kees Vringer for providing a spreadsheet with the data used in the article.