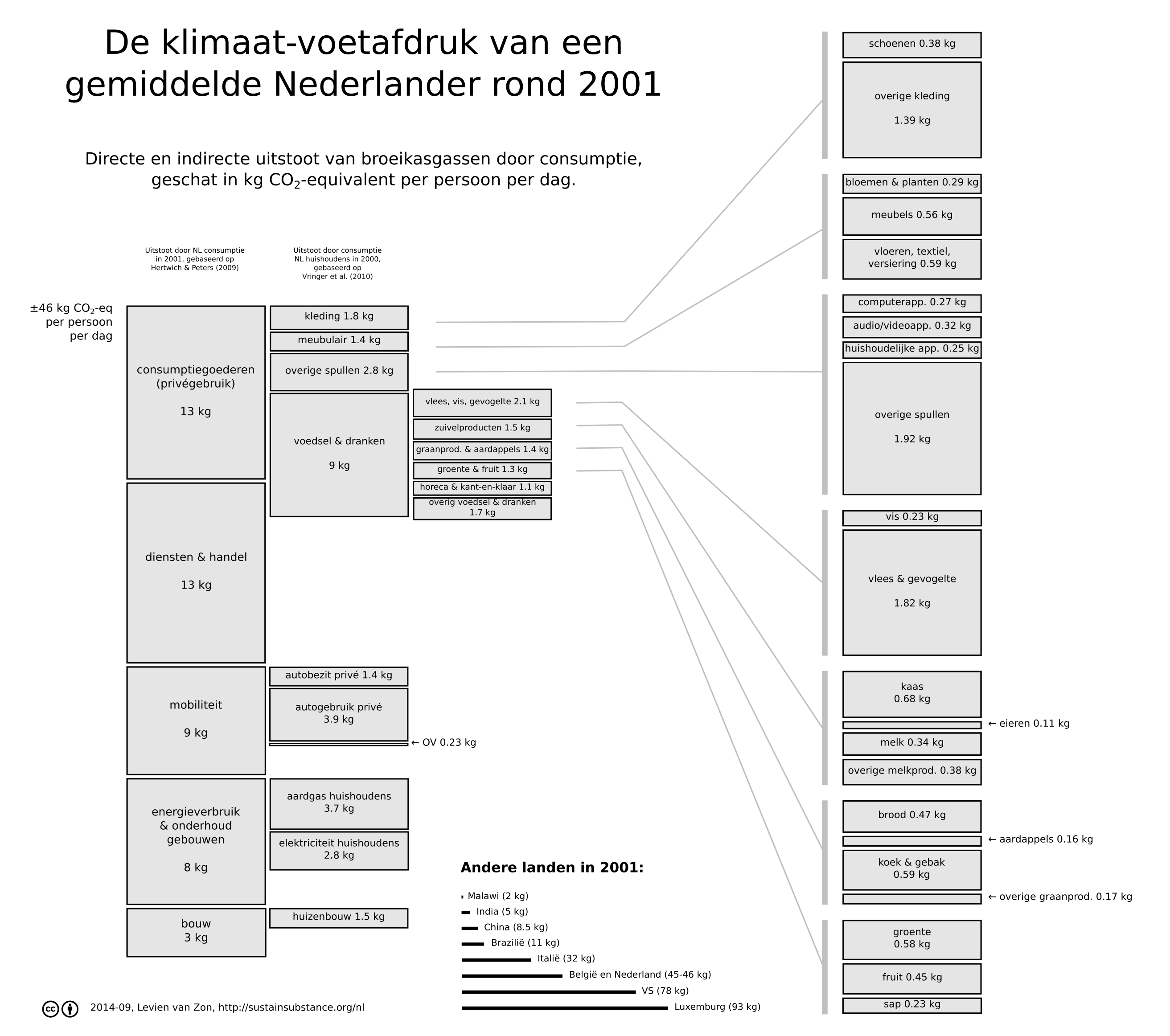 De klimaat-voetafdruk van een gemiddelde Nederlander rond 2001 (klik op het figuur om te vergroten).
---
Bronnen:
Carbon Footprint of Nations: A Global, Trade-Linked Analysis, Edgar Hertwich & Glen Peters, Environ. Sci. Technol., 2009, 43 (16), pp 6414–6420.

A hybrid multi-region method (HMR) for assessing the environmental impact of private consumption, Kees Vringer et al., Ecological Economics, Volume 69, Issue 12, 15 October 2010, Pages 2510–2516

Een eerdere versie van het artikel, met getallen, is beschikbaar hier: http://www.vringer.nl/hmr.pdf
De getallen uit het artikel zijn omgerekend van kg CO2-eq per huishouden in 2000 naar kg CO2-eq per persoon per dag, uitgaande van 366 dagen in dit jaar, en een gemiddeld huishouden van 2.3 personen (bron: CBS).
Met dank aan Kees Vringer, voor het beschikbaar stellen van een spreadsheet met de getallen uit het artikel.